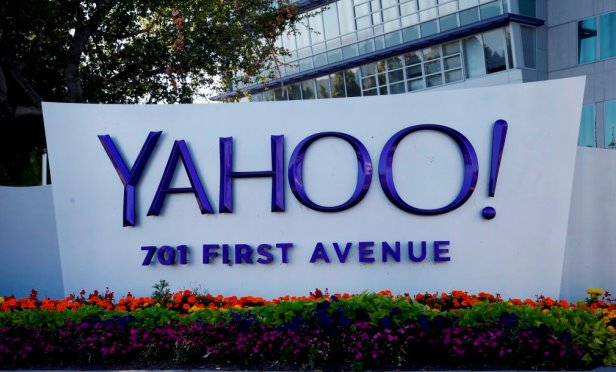 SUNNYVALE, CA—Google's purchase of nine addresses in two separate transactions represents 1.2 million square feet of buildings and land that were once owned by Yahoo! in Moffett Park, according to documents filed with the Santa Clara County recorder's office. The $1 billion properties were acquired by Verizon in connection with its acquisition of Yahoo! and had served as a home to Verizon Media.
The campus consists of land and improvements containing office buildings totaling approximately 940,000 square feet plus a development site with entitlements to build an additional 340,000 square feet. Verizon Communications Inc. acquired the properties on First Avenue, Java Drive, Bordeaux Drive and North Mathilda Avenue as part of its $4.48 billion purchase of Yahoo! in 2017. Yahoo!'s headquarters were once located at 701 First Ave.
At one time, Yahoo!'s South Bay portfolio was massive, gobbled up during the initial dot-com era. Yahoo! sold its 50-acre Santa Clara office park to Chinese tech firm LeEco for $250 million immediately prior to its acquisition by Verizon.
Prior to this transaction, Google had already spent another $1 billion on properties in Moffett Park. It has a campus at Tech Corners, and last year spent $160.3 million on a four-building office complex nearby. There is no word at this time as to Google's plans for all of this real estate.
Verizon reportedly plans to move 2,400 employees from offices in Sunnyvale to the Coleman Highline development in San Jose.
CBRE helped broker the deal. Law firm Holland & Knight represented Verizon. The Holland & Knight team was led by partner Richard Eckhard. He was assisted by partners Douglas Praw, Nicholas Targ, Tamsen Plume, Tara Kaushik, Susan Booth and Robert Labate, and associates Ashley Nance and Erin Kansy.
Related Posts
Jace Mouse, CEO of PerkSpotCHICAGO—PerkSpot continues to grow its operations here and…

Totaling 780,000 square feet, Bank of America Tower uses 32% less energy…

44 Wall St./ Image credit: Kevin Chu and Jessica Paul PhotographyNEW YORK…