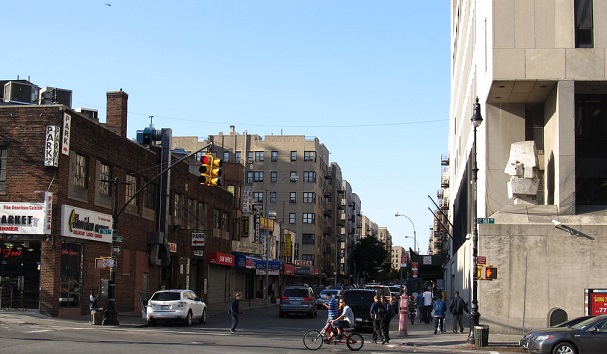 ---
➤➤ Join the GlobeSt.APARTMENTS (formerly RealShare) conference October 29-30 in Los Angeles. The event will analyze the opportunity in the emerging trends and conditions of the multifamily market. Don't miss out on joining the 1000+ of the industry's top owners, investors, developers, brokers and financiers as they gather for THE MULTIFAMILY EVENT OF THE YEAR! Click here to register and view the agenda.
---
NEW YORK CITY—Non-profit organizations are making a splash in the Bronx, competing for development sites to build affordable housing incentivized by the New York City Housing Preservation and Development agency. The market demand for affordable housing and swaths of incentivized development opportunities has made the Bronx a target for investment, according to Jonathan Squires, director at Cushman & Wakefield.
Non-profits are pulling up a seat to the development table, building affordable housing to capitalize on NYC HPD subsidies, which award tax Credits to new construction or substantial rehabilitation projects in the five boroughs where at least 20% of the apartment units are for low-income households. Also, many non-profits want to carve out their slice of land from the well-spring of development opportunities in the borough.
Like a game of Monopoly, non-profit housing developer GEEL Community Services bought up most of the corner of Webster Avenue and East 204th Street in the Bronx. The assemblage of properties at 3095-3103 Webster Avenue, a 66,500-square-foot development site, closed at $4.9 million, equal to approximately $74 per square foot.
Emerging victorious in what was a competitive bid process, GEEL plans to build affordable multifamily units, with a fraction priced at market rate.
The corner of Webster Avenue has been conducive to nonprofits interested in rent-stabilized properties because development opportunities are abundant in comparison to other parts of the city, which is representative of many neighborhoods in the Bronx, Squire says. "Webster Avenue historically has been underdeveloped," he said. "It's one of the rare parts of the city that still has land."
Non-profit organizations are not created equal in the bid process, Squire says. An occupier could pay more for a property than an outright developer, which is important to note before the marketing launch, he adds.
When a Bronx congregation of Jehovah Witnesses approached C&W for the sale of the 3,404-square-foot church at 959 Cauldwell Avenue in the Bronx, the owners thought the property's highest and best use was for a development site.
The property analysis dispelled that notion, which showed a not-for-profit occupier like a church or preschool would ultimately pay more. The building was sold to another religious institution for approximately $300 per square foot, almost double what a developer could pay in today's market, according to Squires.
Related Posts
"We really see no limits to our development pipeline," Dean Schreiber, CEO…

Businesses benefit by having more women in senior leadership roles, yet women…

Woodmont Metro at Metuchen StationFAIRFIELD, NJ— Woodmont Properties reports it garnered 16…