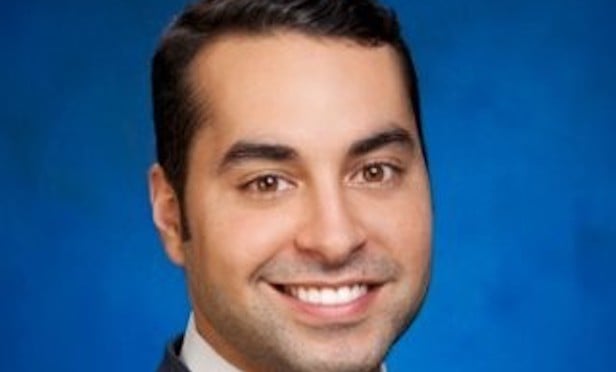 NORTH BERGEN, NJ—Locally-based Skyline Development Group has secured a $55.5-million construction loan for its planned 14-story, 70-unit condominium project here.
The financing deal was originated by Jonathan Aghravi of JBA Equities, along with Eli Terry and Charles Han, who represented Skyline Development Group, which is led by Louis Mont. The firm acquired the site for $10.2 million, which was delivered with fully approved condo plans in February 2019. Acquisition financing was also facilitated by JBA Equities.
Construction is slated to begin this fall for the yet-to-be-named development located just off River Road. The property will be a stark contrast to larger for-sale waterfront buildings in Edgewater and Weehawken by providing a more intimate and personalized living environment, New York City-based JBA Equities states.
Homes will boast floor-to-ceiling windows and balconies to maximize spectacular views stretching across the Hudson River to the New York City skyline. Amenities will include a fully outfitted spa experience with steam, sauna, cold plunge, hot tub, carbon tank as well as shower and locker facilities.
"It's no secret Hudson County has become a hotbed of residential development and a sought-after location for both New York metro area buyers and renters," Mont says. Our goal is to provide not only a beautifully appointed luxury home, but also a lifestyle opportunity not commonly found in other Gold Coast buildings."
Related Posts
"We really see no limits to our development pipeline," Dean Schreiber, CEO…

Businesses benefit by having more women in senior leadership roles, yet women…

Woodmont Metro at Metuchen StationFAIRFIELD, NJ— Woodmont Properties reports it garnered 16…